Huck n Hold
Round 1 of the Australian Titles
Thursday 9th to Saturday 11th February 2017
Jet Ski Transport
We are able to offer interstate transport of ski's again this year thanks to the awesome team at Cameron's! If you would like us to transport your ski, please make sure that you let us know, make your payment below and ensure your ski is packed correctly and at the correct depot by the allocated date for the State that you are from. Please place a sticker on your ski labelled with Huck n Hold 2017 Gunnamatta Victoria.
ADELAIDE – 33 Tappa Road, Edinburgh Parks, SA 5111. Phone: 08 8286 9000. Operations Manager Curtis Magro.
MUST BE AT THE DEPOT BY  SAT 4TH FEB.

BRISBANE – 8/84 Christensen Rd , YATALA QLD 4207. Phone: 07 3382 7577. Operations Manager Stephen Forrester.
MUST BE AT THE DEPOT BY  FRI 3RD FEB.
SYDNEY – 43 Cox Place, Glendenning, NSW 2761. Phone: 02 8602 8400. Operations Manager David Hardey.
MUST BE AT THE DEPOT BY  SAT 4TH FEB.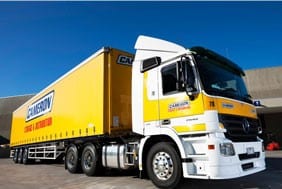 [cl-review quote="The event was very well run, the Bridge Builders crew did a fabulous job and I can't speak highly enough of their efforts" author="Participant" occupation="" type="quote" layout="clean"][cl-review quote="It was very well organised and the help from the Bridge Builders kids was excellent" author="Participant" occupation="" type="quote" layout="clean"][cl-review quote="The organisation and atmosphere was great, everyone was there to enjoy and share the experience" author="Participant" occupation="" type="quote" layout="clean"][cl-review quote="Congratulations on producing an awesome two days of free ride jet ski" author="Participant" occupation="" type="quote" layout="clean"]
[cl-review quote="Good work, keep it up and looking forward to the next one" author="Participant" occupation="" type="quote" layout="clean"][cl-review quote="Awesome event, I can't wait till next year" author="Participant" occupation="" type="quote" layout="clean"][cl-review quote="It was the best ran event I have been too" author="Participant" occupation="" type="quote" layout="clean"]